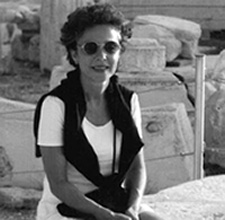 Kathleen Thomas, owner of Andros Property Management LLC, talks about Ohio City...
My familiarity with the Ohio City Historic District dates back to the mid 1970's, when I moved into an apartment suite in the neighborhood. The exterior of the building had been meticulously restored and the interior was distinctly upscale in its finish detail, unlike any other apartment I had ever seen. The unique apartment lifestyle and the people I met in Ohio City left an indelible impression on me.
It was an exciting time to live in Ohio City. The 'town' was filled with a terrific group of highly intellectual and innovative individuals with varied backgrounds ranging from business and architecture to politics and the arts. They all shared a common vision. It was the combination of their talents that enabled Ohio City to make positive change in what appeared to be a dying city. To this day some of these early "pioneers" still reside in the neighborhood. Others left disappointed and some have moved on to other challenges, including the redevelopment and design of the Warehouse District of Cleveland.
Today Ohio City is experiencing a rebirth of intense interest and development. It is apparent that this self-sufficient "walking neighborhood', with a strong sense of community, will continue to grow and become an even better neighborhood. It is this environment that makes me more comitted than ever to Ohio City.
My focus has been centered on homes with multiple suites that offer possibilities for intimate outdoor living space. My goal is to rebuild and restore the historical aspects of each home while providing a contemporary, practical interior with a one-of-a-kind layout. I also believe that high standards of building maintenance and landscaping services are essential to providing excellent value.
Andros Properties remains committed to the highest level of client satisfaction. Our foremost objective is to provide a positive and memorable living experience to all our clients in this uniquely exciting Ohio City environment, much like my own experience of years ago.